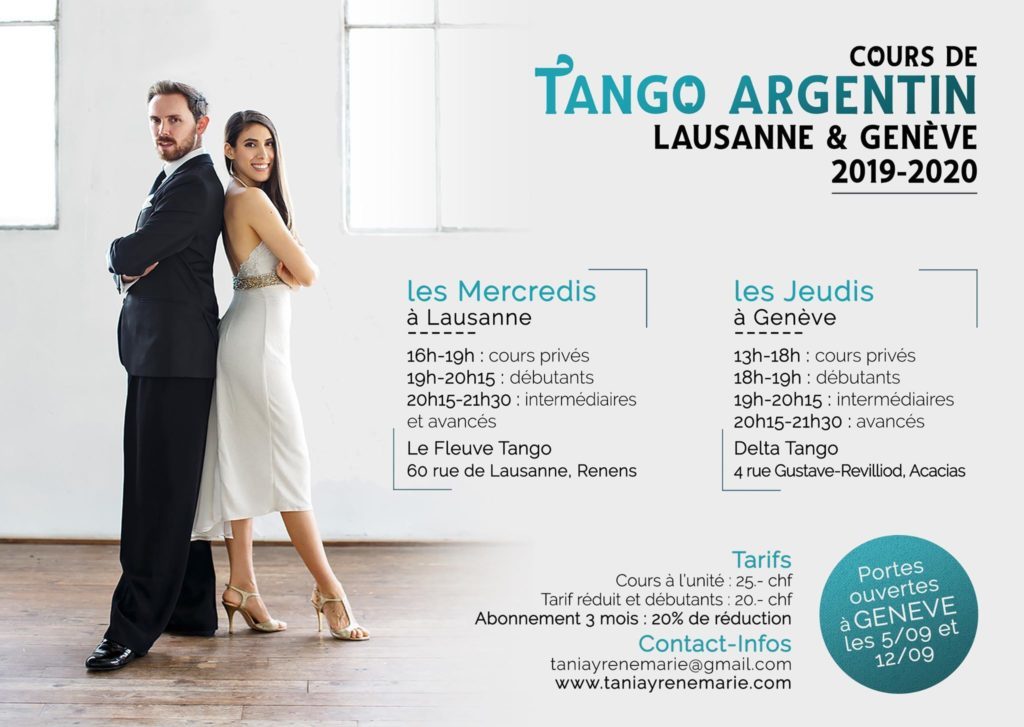 Cours du Mercredi avec Tania & René-Marie
Good morning all !
Our regular classes in Lausanne have finally started, here are the schedules:
15h – 19h:   private lessons
19h – 20h15:   beginners
20h15 – 21h30:   inter + advanced
You do not know us yet ? No problem, the FIRST COURSE IS OFFERED! Otherwise, it is 25.-CHF per course, and 20.-CHF for beginners.
So, cap 'or not cap'?
We are looking forward to meeting you,
Tania & René-Marie