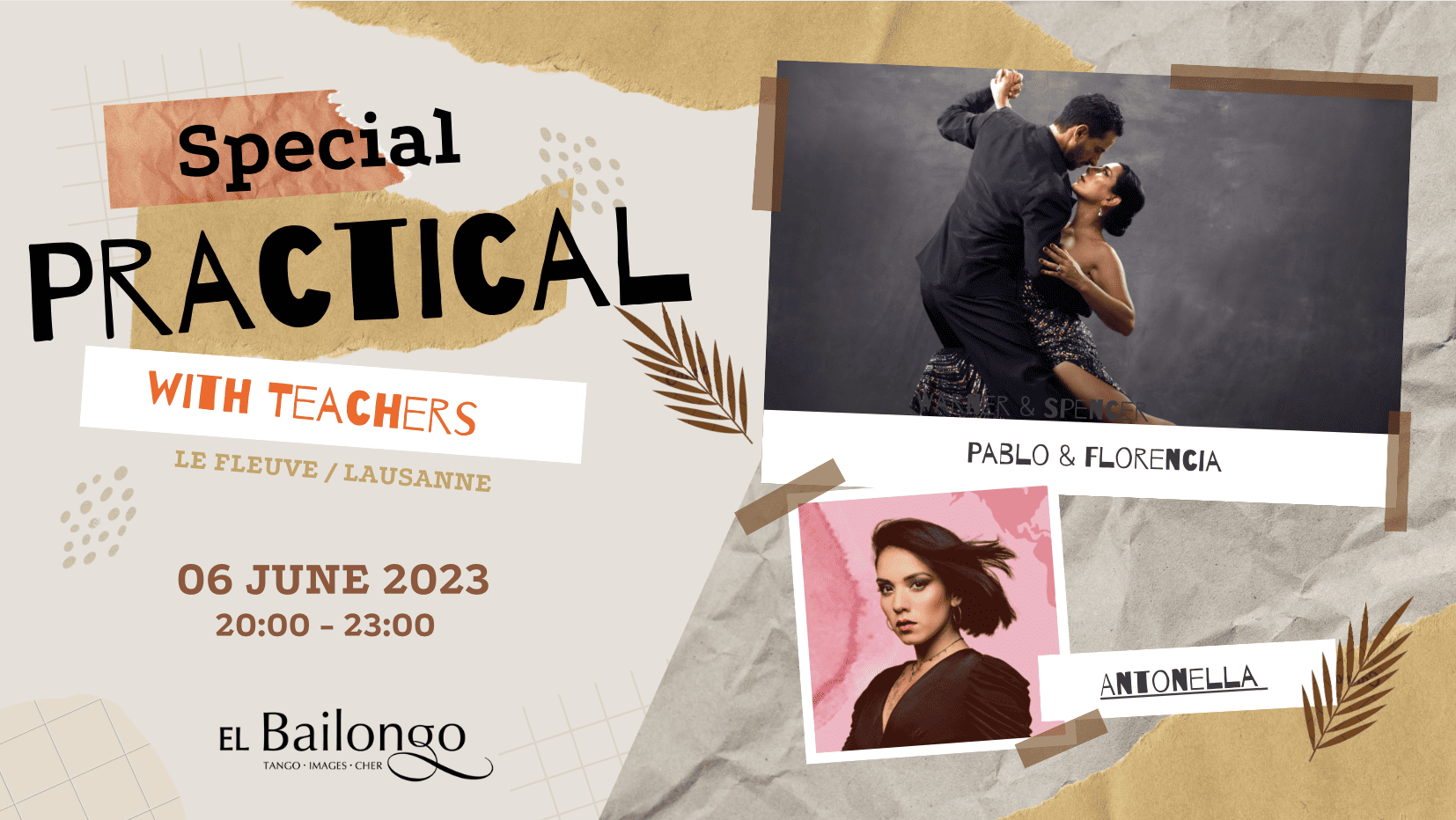 Type d'événement
11. Maestros invités
Práctica au Fleuve
This is the Practical, people can help each others in our Tango community. To exercise, exchange ideas and enjoy dancing together.
As 3 Argentina Tango Teachers : Pablo Nieves, Florencia Fraschina and Antonella Terrazas only stay one week in Lausanne, we invite them to join us in our Practical, so that they could give Tangueros and Tangueras some professional advices, if it's possible.
Practical Price: CHF. 10
And of course, there're 3 very interesting classes and Saturday night Milonga in the same weekend are waiting for you.
—————————————————–
LESSSON INFORMATION :
1 Lesson = 30 CHF / per person
2 Lesson = 55 CHF / per person
3 Lesson = 80 CHF / per person
** Pablo Nievas & Florencia Fraschina **
GROUP LESSON / in English & French
Saturday 10.06 / 16h-17h30
A) Sacadas of the leaders and followers
B) Different Barridas and Atrapadas
Sunday 11.06 / 16h-17h30
Milonga Lesson: Turns, Soltadas and Cruces
** Antonella Terrazas **
TECHNICAL LESSON for both roles / in English
Sunday 11.06 / 17h40 – 19h
A) « Technique and style pros and contras » ways of walking
B) Giros and Embellishment
# For single participant, we will try to find a partner for you #
——————————————————
PRIVATE LESSON INFORMATION :
07-11.06. 2023
Pablo Nievas & Florencia Fraschina : +54 911 5507-1394
05-11.06. 2023
Antonella Terrazas : +39 339 212 3732